Park Social Events
May 12th
Mother's Day Breakfast
It's Mom's day and she deserves to be celebrated! Bring your Mom and yourself up to the pavilion at 9 AM and join us for a breakfast feast. Menu includes Biscuits & Gravy, Eggs, Sausage, Cinnamon French Toast Casserole, Quiche, Doughnuts, Milk, Juice, and more! Free with the price of your stay! All park guests welcome whether you bring Mom or not of course.
May 25th
Campground 25th Birthday Bash
We're celebrating our park's 25th birthday this year and we hope you'll join us for a free Birthday Bash Cookout featuring hamburgers, hot dogs, chips, sides, and drinks. We'll raffle off prizes and giveaway a basket of 25 RV and Camping Goodies. Raffle tickets are $1 each. Cottonwoods couldn't have made it 25 years without your loyal support. To say thank you, receive 25% off any purchase in the store this weekend (excludes firewood, ice, and propane).
June 1st
Hotdog Social
Join us for a Hotdog social under the pavilion. We provide the hotdogs, buns, and toppings. You bring any sides to share that you would like! Favor a Chili Dog? What about a Reuben or maybe a classic? We've got all the toppings you need to make the perfect meal!
June 16th
Father's Day Breakfast
It's Dad's day and he deserves to be celebrated! Bring your Dad and yourself up to the pavilion at 9 AM and join us for a breakfast feast. Menu includes Biscuits & Gravy, Eggs, Sausage, Cinnamon French Toast Casserole, Quiche, Doughnuts, Milk, Juice, and more! Free with the price of your stay! All park guests welcome whether you bring Dad or not, of course.
July 6th
Christmas in July
The weather might be warm, but the spirit of Christmas is alive at Cottonwoods this time of year too! Check out our lights and Warm Christmas décor. Decorate your site to win prizes like a free nights stay, gift cards, or other great prizes. Join us Saturday afternoon for Frozen Hot Chocolate, dip some snacks at the melted snowman chocolate fountain, and enjoy our snowball doughnuts. Or maybe you would like try some Frozen Elsa Punch and Olaf Carrots for a healthy snack instead?

Join us for a "snowball" sponge water fight at noon, cookie decorating at 2 pm, grab a build a sparkle dough snowman building kit, and create some fun ornaments. A Christmas themed Bake Sale for charity will be available in the gift shop as well, so stop in and pick up some cookies, jams and jellies or other goodies! At 4 pm Bring 1 dozen of your best cookies and join us for a cookie exchange in the meeting room. We'll enjoy cookies and create cards for our troops overseas. Card making supplies provided. We hope to see you there!
July 20th & 27th
Glow Party & Tie Dye Event
We hope you will join us for our 4th annual Glow Party and our 2nd Annual Tie Dye Events! Each year we host a fun glow party during the weekend of the Show Me State Games and we host glow arts & crafts, games, glow t-shirt decorating, and we provide pizza and soda to accompany your fun.
August 17th
Country Fair Potluck
Come join us at 6 pm on Saturday, August 17th for a fun County Fair Potluck with corn dogs and dipping sauces, walking tacos, nachos, funnel cake, pie, lemonade, homemade ice cream and cotton candy. It's going to be a "fairy" good time!
September 14th
Oktoberfest Brats & Beer Tasting
Join us for our second annual Oktoberfest Potluck and beer tasting. We'll provide the brats and buns, bring your favorite sides to share! Local Craft Beers and Oktoberfest beers will be available for tasting for free and if you like one, we will be selling them at the potluck under the pavilion at a discount.
September 28th
4th Annual Chili Cook-Off & Pie and Cake Bake Off
Bragging rights are up for grabs this weekend, will your chili make the cut and win the coveted Chili Cookoff Champion Trophy? Bring your best chili up to the pavilion at 6 pm. Bowls, spoons, crackers, and toppings will be available for tasting. Power is available for your slow cookers. Taste one or taste them all and cast your vote for your favorite! Winner will receive a Free nights stay, a gift card, trophy, and Chili Cook Off Champion apron.

This year we are adding a dessert competition. Bake your best pie and bring it up for judging. Best pie or cake will win one free night's stay, a trophy, and a gift card. Be ready to taste some goodies and vote for your favorite at our voting station to see who is crowned Cottonwoods' Baking Champion!
Halloween Events
October 4th & 5th
Monster Fun Weekend
Come join us this weekend and grab your special Trick or Treat Goodie Bags at check in. Join us on Friday evening and receive Halloween Themed Smores Kits! We will roast hot dogs at the community firepit by the pavilion and grab some free magic pumpkin seeds from the store staff and plant them in the Magic Pumpkin patch to see what grows overnight!

Then on Saturday morning, pick up your magic pumpkin from our patch and join us at noon under the pavilion or in the meeting room (depending upon the weather) and decorate a glow pumpkin to display at your site! In the afternoon, we will have a candy scavenger hunt around the park and we'll have fun creating monster-themed crafts all afternoon. Saturday evening, we'll watch Hocus Pocus on the lawn with glow-in-the-dark Cotton Candy! Each Glow Candy is only $1, everything else is included with your night's stay!
October 17th & 20th
Monster Mash Vintage Trailer Rally & Open House
Please join us at our 3rd Annual Vintage Trailer Rally Open House on October 17th through 20th with Tin Can Tourists and Sisters on the Fly.

Bring your vintage trailer and yourself and join us in celebrating Halloween with a Monster Mash!

We fill up quickly for this event, so please be sure to give us a call at (573) 474 – 2747 and make your reservations early!

Decorate your site and yourself and win prizes for best costume and best decorated site!

Each year this event features a smash up of fun events including Paint & Sip Classes, Cocktail Hours, Potlucks, Movies on the Lawn, Goodie Bag Give Outs, Site Decoration Prizes, Vintage Trailer Open Houses open to the public and more. For the most up-to-date schedule, we will post updated events schedules as the date gets a bit closer. Check our Facebook and Twitter pages for updates!

Public Open House will be Saturday, October 19th from Noon to 4 PM. Stop in and see the vintage trailers and all of their wonderful Halloween decorations! Free and open to the public during this time. We hope to see you there! Cameras are welcome. Friendly pets welcome as well, please clean up after your pet while visiting.
October 25th & 26th
Zombie Bash Weekend
Come join us this weekend and celebrate all things Zombie and Halloween! Check in on Friday night and get a special Halloween Trick or Treat Goodie-filled bag and meet us at the community firepit at dark. We'll have Halloween S'mores kits and hotdogs for roasting! Be sure to grab some free Magic Pumpkin seeds from our store staff during check in and plant them in our Magic Pumpkin Patch!

On Saturday morning, grab your magic pumpkin from the patch and join us for some glow painting pumpkin fun. On Saturday, we hope you'll have the "guts" to join us for our Messy & Gross Zombie Relay at 2 pm. Test yourself in challenges including the Zombie Brain Bash Pinata Candy Hunt, the slimy Zombie Snot Surprise Pool, and the Zombie Brains and Eyeballs Scavenger Hunt. Then have fun at our Zombie Glow Party with Arts and Crafts and Zombie Foods and drinks. It's a going to be a scary good time!
Christmas Activities and Events
November & December - Christmas Light Display
December 6th & 7th - Christmas Craft Market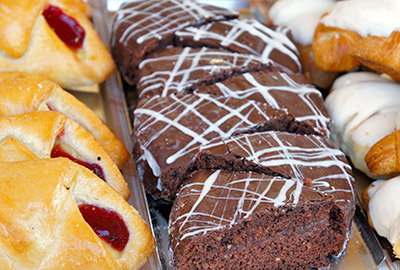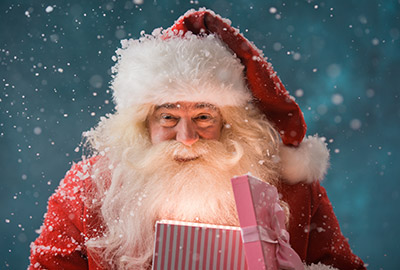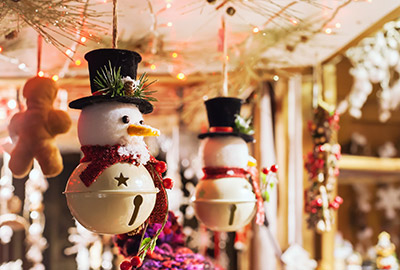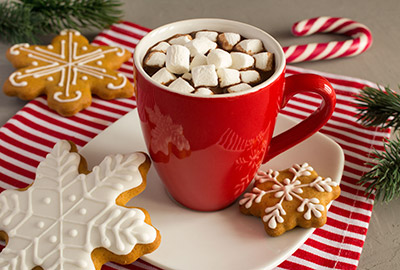 Why give up family time to shop, when you can shop and make memories at the same time? Don't miss this one of a kind event and enjoy a night of Christmas fun with your family!
Hot Chocolate Bar and Cookies, Fudge, etc. We will host a hot chocolate bar with fresh made fudge, warm cookies and other goodies for your purchasing enjoyment.
Make & Take Ornament Crafts. Join us for some craft fun! Enjoy making free Christmas ornaments of all kinds. Bring the kids and have some fun or bring yourself and get your craft on!
Craft Booths. We are looking for vendors who sell:
Handmade Christmas Crafts, Gifts, and/or Baked Goods
Vintage and Antiques
Repurposed Items and Upcycled
Unique Christmas Gifts or Décor
If interested in being a vendor at our Christmas craft event, please contact with a description of what you sell and include 6 – 8 photos or more of your products. If accepted, we will send you a registration form and more information.
Santa Letters. Write a letter to Santa and drop it off in our special mailbox. We'll make sure the big guy gets your letters and if you leave your address, you might even receive a letter back from him!
Photos with Santa. Come out and have your photo taken with Santa and cherish the memories you create for a lifetime!
Christmas Activities (Open to the Public)
2019 Christmas Light Display
November 23, 2019 - January 6, 2020
Come visit us from November 23, 2019 – January 6, 2019 and enjoy our festive Christmas light display around the park. Pop in the office and grab a hot coffee or hot chocolate and a warm cookie on select days. Be sure to share any photos with us on Facebook, Twitter, or Instagram by using the following hashtags: #cottonwoodsrvparkchristmas #christmasatcottonwoods #cottonwoodslightdisplay #cottonwoodsmolights.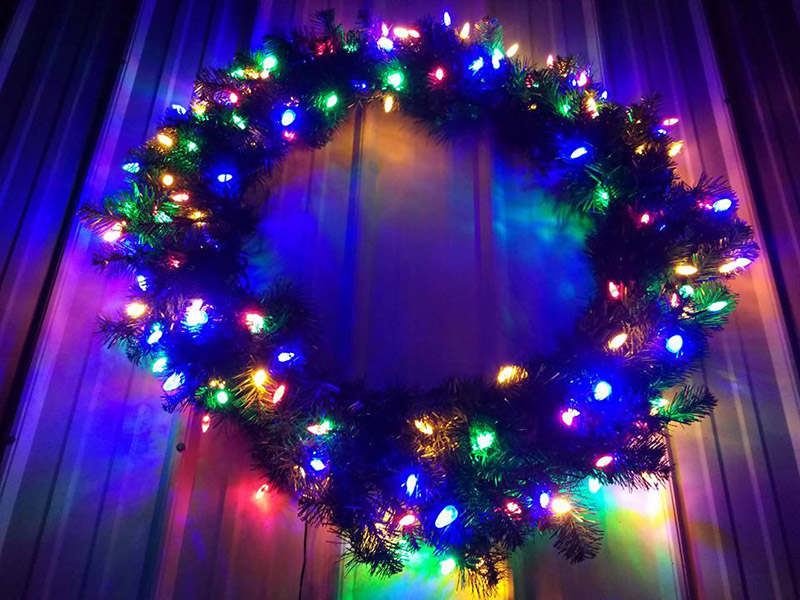 Baby It's Cold Outside Painting - $20 includes canvas and all materials
November 23, 2019 from 3 pm - 6 pm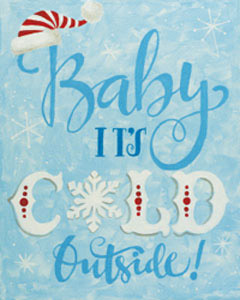 Christmas Lanterns - $20 includes mason jar and all materials
November 24, 2019 from 1 pm - 3 pm
Lighted Canvas Pick Up Truck Craft Project - $40 includes canvas, lights, and all materials
December 21, 2019 from 2 pm - 5 pm
Ugly Sweater & Pajama Cookie Exchange – Free! Come Exchange Cookies with everyone!
Pajamas & Ugly Sweaters welcome! Bring two dozen of your best cookies and exchange with delicious Christmas goodies with someone else! Cookies, fudge, and Christmas candy are all welcome at this fun cookie exchange. While you are here, enjoy our hot chocolate bar, festive atmosphere, and giveaways!
December 14, 2019 from 2 pm - 5 pm
Snowman Wreath Making Class - $35 includes wreaths, lights and all supplies
December 15, 2019 from 1 pm - 4 pm
University of Missouri Football Schedule
Columbia, Missouri and Surrounding Area Events
True/False Film Festival
February 28 - March 3, 2019
"True/False offers a heightened four-day weekend of creative placemaking in which filmmakers, artists, musicians and others remake the mid-sized college town of Columbia, Missouri (our hometown) into a one-of-a-kind utopia. The transformative, rambunctious, ecstatic experience of T/F creates a cathartic journey that forces participants to do nothing less than to re-imagine reality.

Creative placemaking means the festival develops the talents and focuses the energy of the region. We seek out the most creative, energetic people and then give them the tools to transform the downtown core of Columbia, both indoors and out. When the festival remakes ordinary spaces into magical, temporary spots, it inspires attendees and townies. T/F showcases downtown Columbia and its potential."
2019 NRA Bianchi Cup
May 22 – 24, 2019 at Green Valley Rifle & Pistol Club, Hallsville, MO
The Bianchi Cup has been the gold standard in action shooting competition since 1979. Over 40 years of Bianchi Cup history can be found at the Green Valley Rifle and Pistol Club in the back woods of Hallsville, Missouri.

If you want to be a part of history and compete with some of the best shooters in the world, come join us the week before Memorial Day weekend, where the world's foremost competitors will vie for the one of the most lucrative awards schedules in all of the shooting sports.
31st Annual Salute to Veterans Memorial Day Air Show
May 25 - 26, 2019
"The sky's the limit in May, when patriots descend on Columbia—literally, in some cases—for the year's signature celebration of those who have served the United States' armed forces. The headline event is always the air show, in which fighting aircraft from armed conflicts throughout modern history show their stuff to the delight of a vast crowd looking upward and shading their eyes against the bright springtime sunshine. Demonstration teams show off workhorse aircraft like the A-10 "Warthog," T-28s, the British de Havilland D.H. 100 Vampire, Air Force T-33, the Douglas AD-1 Skyraider and even the 1917 Curtiss JN-4 "Jenny" biplane. On the ground, visitors can get close-up looks at Vietnam-era Huey choppers, light observation aircraft and exhibitions by the nation's military services. A parade on Memorial Day concludes at Columbia College Athletic Field, where the U.S. Army Black Daggers and the Canadian Armed Forces parachute teams make precision landings to kick off the formal Salute to the Nation Ceremony."
Pedaler's Jamboree
Memorial Day Weekend
"Pedaler's Jamboree is a music festival created for bicycle riders and non-riders alike! Get a ticket for a weekend bicycle ride full of adventure or a non-rider ticket for the Kemper Park festivities available in Boonville in May!  There are great things in the works for this year's ride!

Bicyclists start at Flat Branch Park from 7:30 am to 10 am in Columbia, MO. Flat Branch Park is located at 101 South 4th St, Columbia, MO. This is the beginning of the MKT trail which connects to the Katy Trail State Park."
Art in the Park
June 1 - 2, 2019
"It isn't just about paintings. When the Columbia Art League sets out to create an art festival every year in June, the palette ranges from sculpture to clothing to fabrics to ceramics and, yes, paintings in every medium and genre. To occupy visitors between exhibits and sales kiosks, the grounds abound with roaming entertainers such as jugglers and stilt-walkers. Kids won't be bored for a second with magicians and face painters available to amaze and delight them and lemonade, ice cream and other savory snacks to nosh on. The site, Stephens Lake Park, offers a lakefront boardwalk perfect for enjoying a leisurely stroll, and there are woodland trails to get a close look at nature's own artwork."
Show Me State Games
July 19 - 21 & July 26 - 28, 2019
"For athletes and their fans, the Show-Me State Games are the ideal proving grounds. In June, lacrosse, swimming, pickleball, soccer and volleyball are on offer. In July, the Games feature competitors in a wide variety of sports—archery, disc golf, power lifting, softball, synchronized swimming, volleyball and wrestling to name a few. Entrants want to walk away victorious, but everyone has the time of their lives, win or lose. The Games are hosted by the University of Missouri and grew out of the Governor's Council on Physical Fitness and Health. Columbia plays host to more than 30,000 athletes competing in the Games, including contestants from nearly all of the state's 114 counties. That means the competition is extremely challenging but the fun quotient is even higher."
Fire in the Sky
July 4, 2019
Columbia's 66th Annual Fourth of July celebration, July 4, 2018 - 6:30 pm activities and entertainment, 9:15 pm fireworks. Admission is FREE!
42nd Annual Heritage Festival & Craft Show
Saturday & Sunday, September 21 & 22, 2019, 10 am – 5pm
Historic Nifong Park, 3700 Ponderosa St. (Hwy 63 S & AC/Grindstone Parkway exit west)
Columbia, Missouri FREE!  For weather-related cancellations, please call their hotline at 573-874-7663.

Visitors will be taken back to the traditions of the past. Listen, learn, and see history as it comes alive. See artisans and tradesmen dressed in 19th century attire demonstrating their trades and selling their wares. A large contemporary handmade craft area will also be featured.

Hertitage Festival features tons of fun and informative activities for all ages:

Traditional tradesmen & artisans demonstrating "lost arts"
Live entertainment on three stages a variety of genres including Celtic, Blues, Cajun, Folk, Western, Bluegrass, traditional storytellers and magicians.
Cowboys with their chuckwagons
Mountain Man Camp
Fun for Young'uns Area (stilts, paper pumpkins, milk the "cow," rope making, candle dipping, candy in the haystack, hayrides, and much more!)
Handmade craft show including over 70 vendors
Saturday evening ghost stories from 8-9:30 pm
Tours of Walters-Boone County Museum, Maplewood House and Village at Boone Junction
Great food, including local food trucks and festival favorites like funnel cakes and turkey legs!
Roots N Blues N BBQ Festival
September 27 - 29, 2019
As the early autumn air fills with the scents of fall, the Roots N Blues N BBQ adds its own savory notes of barbecue and bluesy music. Every September, masters of the twin arts of blues music and barbecuing descend on Columbia to tantalize taste buds and well-tuned ears with sweet music and food. The laid-back atmosphere is contagious at Stephens Lake Park for this September event; even the songbirds along the nature trails seem to trill along with the music, and it must be hard for the raccoons to stay hidden with the tantalizing scent of barbecue drifting on the breeze. Just as there are many barbecue recipes available, the music menu is always shifting, as well. It's not unusual to hear gospel, rhythm & blues, country & western, swing and maybe even a touch of Dixieland for a southern tang. As night falls and both the air and the music get cool, the festival heats up with music fans flocking to the bandstand, hands raised, feet tapping and more than a few couples clearing out space to dance and dip.
Hartsburg Pumpkin Festival
October, 2019
The charming and tiny river town of Hartsburg hosts thousands of visitors during this annual festival on the second weekend of October, which features 150 craft vendors, petting zoo, pony rides, food booths, pumpkins galore and a variety of pumpkin activities for the whole family.
Mizzou Homecoming
October 12, 2019
By the third week in October, football season is well under way, and the time has rolled around again for the University of Missouri Homecoming. Interestingly, it's also known as the original homecoming—in 1911, the then athletic director put out the call for graduates to "come home" and support their alma mater in the annual rivalry game against Kansas University. Tradition doesn't go much deeper than that. In this case, tradition also involves a pulse-pounding parade through Columbia and around campus, three big talent nights and the distribution of beautiful Homecoming Mums. And of course there's the football game itself, a riot of color, cheering, marching band music and tailgating that together turn Missouri's historic Faurot Field into the Midwest's epicenter of football for the duration of this fantastic festival weekend.
First Fridays in the North Arts District
First Fridays is a free art crawl in the North Village Arts District on the first Friday of each month from 6pm to 9pm. Galleries, shops and business will be open with music, art demonstrations, children's activities, refreshments, and much more.
Living Windows Festival
Downtown Columbis, Friday, December 6, 2019
The District is full of holiday spirit during our annual Living Windows Festival! Join us on Dec. 7th from 6-8 pm for live performances, open houses, shopping, snowflakes on Broadway, the Magic Tree and visits with Santa. Parking is FREE in downtown garages after 6 pm, so come join the fun! It's good to be here!
Kringle Jingle Fun Run
The Kringle Jingle 5K is not your typical holiday 5K! Join in on this cheery Christmas themed road run. The course traverses through Downtown Columbia and is filled with holiday decorations, Christmas themed mile markers, live music, and a Santa sighting! After the race, enjoy local kombucha from DrinKraft and snacks from other local vendors. While the kids are making Christmas crafts after the race, stop into one of the many establishments by the race site to get a discounted adult beverage!
Roots N Blues N BBQ Festival
The nationally recognized Roots N Blues N BBQ Festival features over 30 artists representing the genres of roots, blues, gospel, country, folk and soul. American Blues Scene Magazine called it 'One of the most prominent festivals in the country!' Along with live music, fans enjoy delicious BBQ from local and national vendors as well as a 10K and Half Marathon on the Saturday morning of the festival. This is festival is a fun, true and unique celebration of music, food and culture.

Please follow this link to buy tickets and see the lineup.
Vintage Trailer Rally Open House
Please join us at our 3rd Annual Vintage Trailer Rally Open House on October 19th with Tin Can Tourists and Sisters on the Fly.

Bring your vintage trailer and your self and join us in celebrating Halloween with a Monster Mash!

We fill up quickly for this event, so please be sure to give us a call at (573) 474 – 2747 and make your reservations early!

Each year this event features a smash up of fun events including Paint & Sip Classes, Cocktail Hours, Potlucks, Movies on the Lawn, Goodie Bag Give Outs, Site Decoration Prizes, Vintage Trailer Open Houses open to the public and more. For the most up-to-date schedule, we will post updated events schedules as the date gets a bit closer. Check our Facebook and Twitter pages for updates!