2023 Social Events
April 14 - 15, 2023
Spring Zing Mad Hatter Tea & Garden Party Rally Weekend
A Fun Group Event that includes a Mad Hatter Tea Party, White Rabbit Scavenger Hunt, an Unbirthday Party, Queen of Hearts Croquet, Fairy Garden Creation, a Whimsical Potluck, and create a beautiful pressed art flower suncatcher! Prizes for Best decorated hats and best decorated sites. Show us your Fun, Silly, Floral, Whimsical self! Participation Requires a minimum 2 night reservation and an activity fee to cover the purchase of your craft supplies and any provided meals. Participation fee is $30 per person in addition to campsite fees.
2023 Christmas Activities & Events at Cottonwoods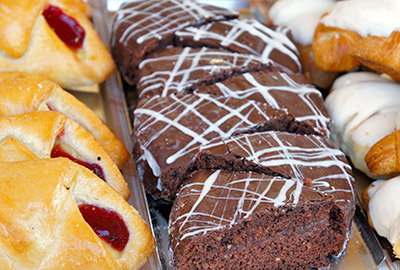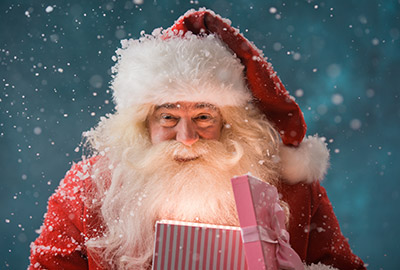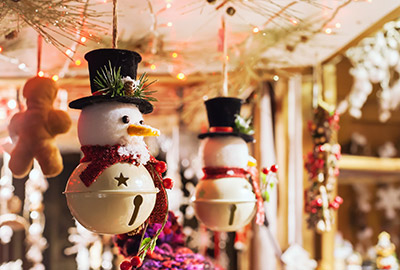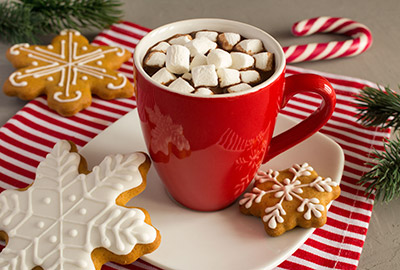 2023 Columbia & Surrounding Area Christmas Events
Christmas Lights Drive Around Columbia & Printable Scavenger Hunt
For a complete list of both 2023 Christmas Lights and Events around Columbia, join or follow the Columbia Missouri Christmas Lights Locator Group and print this cute Christmas Light Scavenger Hunt Printable to take along!

There are so many beautiful lights and displays to see ranging from multiple magic trees to giant lighted displays from Veteran's United to Logboat to Thornbrook Subdivison. Grab your family and some hot cocoa and drive around the city and enjoy the lights! This interactive map will give you a list of all the locations with Christmas lights to see: Columbia Christmas Lights Locator Map.
Annual Centralia Lighted Tractor Parade
Parade Begins at dark in downtown Centralia near the Square. Come see lots of tractors, trucks, trailers, and machinery decked out with Christmas lights, décor, and music! Food Trucks, shopping, and more during the parade. Here is the parade route:

Starts at MFA
Goes North on Jefferson St
Turns West on Switzler St
Turns South on Allen St
Turns East on Sneed St
Turns North on Jefferson St
Ends at MFA
Halloween Events
October 14-15, 2023
Monster Mash Vintage Camper Rally
This Year's Theme: Dead & Breakfast
2023 University of Missouri Home Football Schedule
Saturday, Sept 2nd – Mizzou vs. South Dakota
Saturday, Sept 9th – Mizzou vs. Middle Tennessee
Saturday, October 7th – Mizzou vs. LSU
Saturday, October 21st – SC (Mizzou Homecoming Weekend)
Saturday, November 11th – Mizzou vs. Tennessee
Saturday, November 18th – Mizzou vs. Florida
Columbia, Missouri and Surrounding Area Events
True/False Film Festival
March 2 - 5, 2023
"True/False offers a heightened four-day weekend of creative placemaking in which filmmakers, artists, musicians and others remake the mid-sized college town of Columbia, Missouri (our hometown) into a one-of-a-kind utopia. The transformative, rambunctious, ecstatic experience of T/F creates a cathartic journey that forces participants to do nothing less than to re-imagine reality.

Creative placemaking means the festival develops the talents and focuses the energy of the region. We seek out the most creative, energetic people and then give them the tools to transform the downtown core of Columbia, both indoors and out. When the festival remakes ordinary spaces into magical, temporary spots, it inspires attendees and townies. T/F showcases downtown Columbia and its potential."
NRA Bianchi Cup
May 15 - 27, 2023 - Green Valley Rifle & Pistol Club, Hallsville, MO
The Bianchi Cup has been the gold standard in action shooting competition since 1979. Over 40 years of Bianchi Cup history can be found at the Green Valley Rifle and Pistol Club in the back woods of Hallsville, Missouri.

If you want to be a part of history and compete with some of the best shooters in the world, come join us the week before Memorial Day weekend, where the world's foremost competitors will vie for the one of the most lucrative awards schedules in all of the shooting sports.
Art in the Park
June 3 - 4, 2023
"It isn't just about paintings. When the Columbia Art League sets out to create an art festival every year in June, the palette ranges from sculpture to clothing to fabrics to ceramics and, yes, paintings in every medium and genre. To occupy visitors between exhibits and sales kiosks, the grounds abound with roaming entertainers such as jugglers and stilt-walkers. Kids won't be bored for a second with magicians and face painters available to amaze and delight them and lemonade, ice cream and other savory snacks to nosh on. The site, Stephens Lake Park, offers a lakefront boardwalk perfect for enjoying a leisurely stroll, and there are woodland trails to get a close look at nature's own artwork."
Show Me State Games
June 8-11 (Senior Games Weekend) & July 21-23 (Week 1) and July 28-30 (Week 2), 2023
"For athletes and their fans, the Show-Me State Games are the ideal proving grounds. In June, lacrosse, swimming, pickleball, soccer and volleyball are on offer. In July, the Games feature competitors in a wide variety of sports—archery, disc golf, power lifting, softball, synchronized swimming, volleyball and wrestling to name a few. Entrants want to walk away victorious, but everyone has the time of their lives, win or lose. The Games are hosted by the University of Missouri and grew out of the Governor's Council on Physical Fitness and Health. Columbia plays host to more than 30,000 athletes competing in the Games, including contestants from nearly all of the state's 114 counties. That means the competition is extremely challenging but the fun quotient is even higher."
46th Annual Heritage Festival & Craft Show
Awaiting September 2023 Dates Announcement
Historic Nifong Park, 3700 Ponderosa St. (Hwy 63 S & AC/Grindstone Parkway exit west)
Columbia, Missouri FREE!  For weather-related cancellations, please call their hotline at 573-874-7663.

Visitors will be taken back to the traditions of the past. Listen, learn, and see history as it comes alive. See artisans and tradesmen dressed in 19th century attire demonstrating their trades and selling their wares. A large contemporary handmade craft area will also be featured.

Hertitage Festival features tons of fun and informative activities for all ages:

Traditional tradesmen & artisans demonstrating "lost arts"
Live entertainment on three stages a variety of genres including Celtic, Blues, Cajun, Folk, Western, Bluegrass, traditional storytellers and magicians.
Cowboys with their chuckwagons
Mountain Man Camp
Fun for Young'uns Area (stilts, paper pumpkins, milk the "cow," rope making, candle dipping, candy in the haystack, hayrides, and much more!)
Handmade craft show including over 70 vendors
Saturday evening ghost stories from 8-9:30 pm
Tours of Walters-Boone County Museum, Maplewood House and Village at Boone Junction
Great food, including local food trucks and festival favorites like funnel cakes and turkey legs!
Roots N Blues N BBQ Festival
September 29 - October 1, 2023
As the early autumn air fills with the scents of fall, the Roots N Blues N BBQ adds its own savory notes of barbecue and bluesy music. Every September, masters of the twin arts of blues music and barbecuing descend on Columbia to tantalize taste buds and well-tuned ears with sweet music and food. The laid-back atmosphere is contagious at Stephens Lake Park for this September event; even the songbirds along the nature trails seem to trill along with the music, and it must be hard for the raccoons to stay hidden with the tantalizing scent of barbecue drifting on the breeze. Just as there are many barbecue recipes available, the music menu is always shifting, as well. It's not unusual to hear gospel, rhythm & blues, country & western, swing and maybe even a touch of Dixieland for a southern tang. As night falls and both the air and the music get cool, the festival heats up with music fans flocking to the bandstand, hands raised, feet tapping and more than a few couples clearing out space to dance and dip.
Mizzou Homecoming
October 21, 2023
By October, football season is well under way, and the time has rolled around again for the University of Missouri Homecoming. Interestingly, it's also known as the original homecoming—in 1911, the then athletic director put out the call for graduates to "come home" and support their alma mater in the annual rivalry game against Kansas University. Tradition doesn't go much deeper than that. In this case, tradition also involves a pulse-pounding parade through Columbia and around campus, three big talent nights and the distribution of beautiful Homecoming Mums. And of course there's the football game itself, a riot of color, cheering, marching band music and tailgating that together turn Missouri's historic Faurot Field into the Midwest's epicenter of football for the duration of this fantastic festival weekend.
Roots N Blues N BBQ Festival
Taking place on September 29 - October 1, 2023, the nationally recognized Roots N Blues N BBQ Festival features over 30 artists representing the genres of roots, blues, gospel, country, folk and soul. American Blues Scene Magazine called it 'One of the most prominent festivals in the country!' Along with live music, fans enjoy delicious BBQ from local and national vendors as well as a 10K and Half Marathon on the Saturday morning of the festival. This is festival is a fun, true and unique celebration of music, food and culture.

Please follow this link to buy tickets and see the lineup.